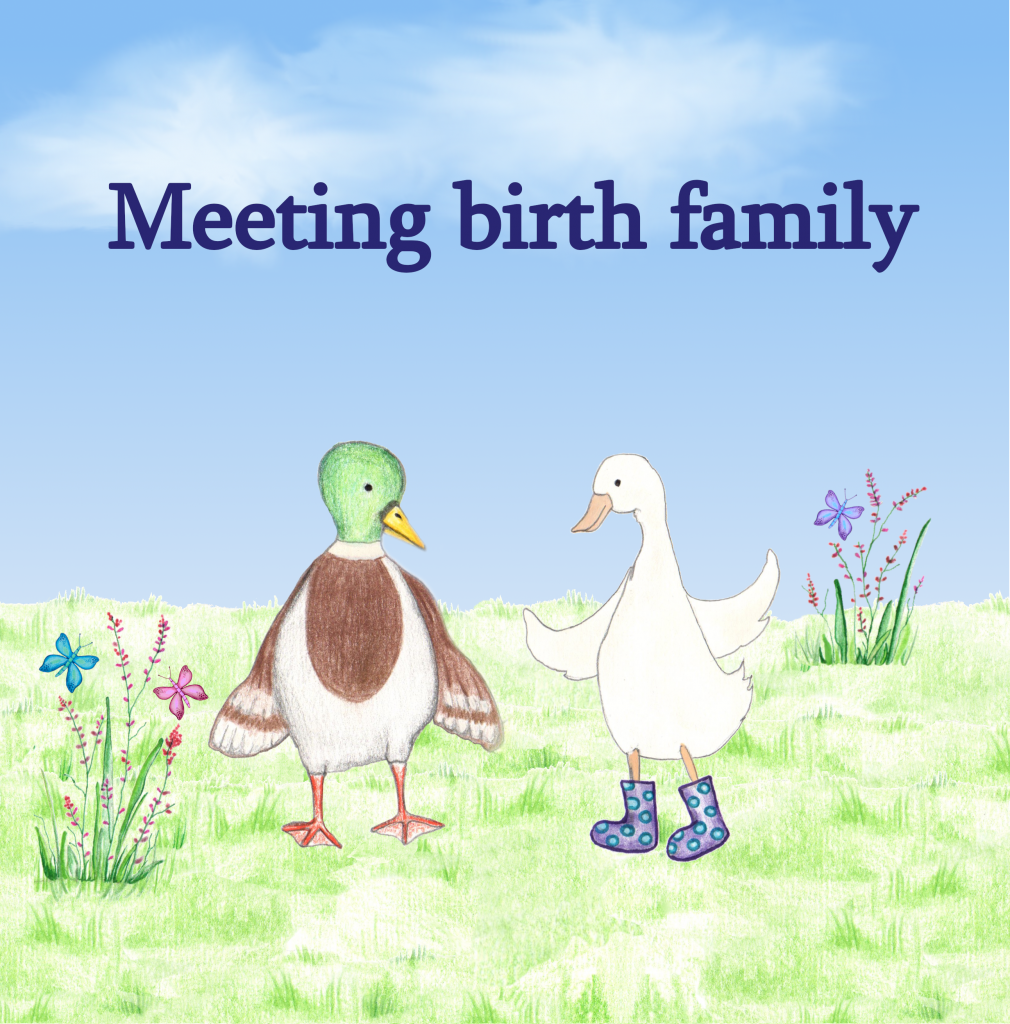 I met Jake's birth Mum recently. Have been processing things for a while before posting about it. It went really well. The conversation just flowed. We both enjoy talking about how amazing Jake is. ❤️
We shared a lot of anecdotes, and I gained a wealth of information that will benefit Jake. It's great that I can share some normal, everyday facts with him about his birth family that are more personal than what's in his files. She shared her favourite recipe with me, and some medical information we hadn't received.
Jake was a bit annoyed he couldn't come, but enjoyed making some artwork for me to give her, and helping me to create a list of facts he wanted her to know, and questions he wanted me to ask (important stuff like "what's your favourite colour"). Afterwards, he was happy to hear that she's OK, and interested to hear her answers to his questions and see a photo of us together.
I sent a PowerPoint presentation of photos and videos to the social worker, who brought it on her laptop, and I talked through the photos and videos, sharing anecdotes that related to them. Our contact agreement states that photos are only to be viewed in the office, so this avoided any awkward confusion about whether physical photos were a gift to take home.
One thing that wrenched my heart was when I asked how she's been, and she said she had 2 good days last year – the days my letters arrived, telling her how Jake is doing.
It took 2.5 years to arrange this meeting, for various reasons, including Covid, social workers leaving, SW caseload and several SW being reluctant to support the meeting, but we're hoping to meet twice a year from now on, hopefully staggered between contact letters. Some will see this as a strange choice, but I see it as keeping the door open for Jake. I wish we could arrange for them to meet now, as I can see that would mean a lot to her, but for various reasons, it's not the right move for Jake now, and obviously he's my priority. Hopefully we'll get there sooner, if she and I stay in touch.
A lot of people are asked early on if they want to meet their child's birth family, and if that doesn't happen for whatever reason, that's the end of it. I encourage anyone in that situation to keep trying to make it happen, even years later (assuming it's safe to do so, of course). I'm really glad I did.